Security Camera Installers

Best
Security Camera Installers

in Canada
Techspirit Solutions are the best security camera installers in Canada. We offer the latest innovations in CCTV technology to ensure safety of your business premises and homes. We install various types of CCTV systems like NVR systems, DVR systems, IP and other cameras in best of their range, resolution, and size. Our best security camera installation service ensures your family feels secured, and protected as well as your business property is fully under surveillance. We are the most reliable and affordable CCTV camera installer company in Canada. With our HD CCTV security cameras with clear images even in low-light conditions, will secure your premises from theft, stealing or vandalism. Take our services to monitor your business and homes today.
Benefits of
CCTV Security Camera

Installation
Our CCTV surveillance system in Canada has countless benefits:

Residential
Security Camera

Installation
Worried about your home security and family? Get our residential security camera installation services in Canada. We are experts in installing CCTV cameras to protect your home from theft, break-ins and property damages. You get a varied range of security cameras, video surveillance equipment, and all video surveillance accessories, including DVRs, NVRs, Analog Cameras, HD Cameras, IP Cameras, cables, and connectors from Techspirit in Canada. We are affordable, highly efficient and reliable home security camera installers with certified services. Our highly qualified team ensures you enjoy the best maintenance and home security camera installation services without any worry. Get your free estimation today.
Commercial
Security Camera

installation
Want to monitor business premises in your absence? Get access to commercial security camera installation services by Techspirit in Canada. Our CCTV camera installation company protects your business from security threats in your business premises. We ensure effective installation of commercial security cameras to safeguard your employees, assets and customers from unforeseen incidents. We are the best security camera installers in Canada. We provide real-time monitoring, reduce chances of theft, provide access to evidence, and are highly affordable. We have a team of experts that ensure to cover blind-spots and full coverage of the building and assets in your premises with HD CCTV images.

Techspirit Solutions offers best security and monitoring solutions including easy CCTV installations, repair and maintenance, unique customization, and consultation.
Why Choose
Techspirit Solutions as CCTV

Camera Installers?
If you are looking for the best security camera installers in Canada, Techspirit Solutions is the wise choice. Choosing Techspirit Solutions will ensure high quality services, affordability and reliability. We are highly skilled to install CCTV cameras at home or business premises. We are proud to offer our cutting-edge technology with a range of installing camera options. Our team of experts will identify blind spots to cover every aspect of the area under surveillance. Our commitment to customer satisfaction doesn't end there. We ensure everything is set up correctly, the camera coverage meets your expectations, and you are comfortable in operating the system. Get a quote today to proceed with a quick and efficient installation process.

Every industry needs security and safety of assets and businesses. We assist in enhancing your business and offers security camera installation services to various industries:
Service Areas We
Cover for CCTV Camera

Installations
There are several locations in Canada where we provide our CCTV installation services.

Techspirit Solutions is proud to serve thousands of customers every year. We receive a high range of repetitive clients with utmost satisfactory work from our end. As the best security camera installers in Canada, we are flourishing across the country rapidly and serving more and more happy customers.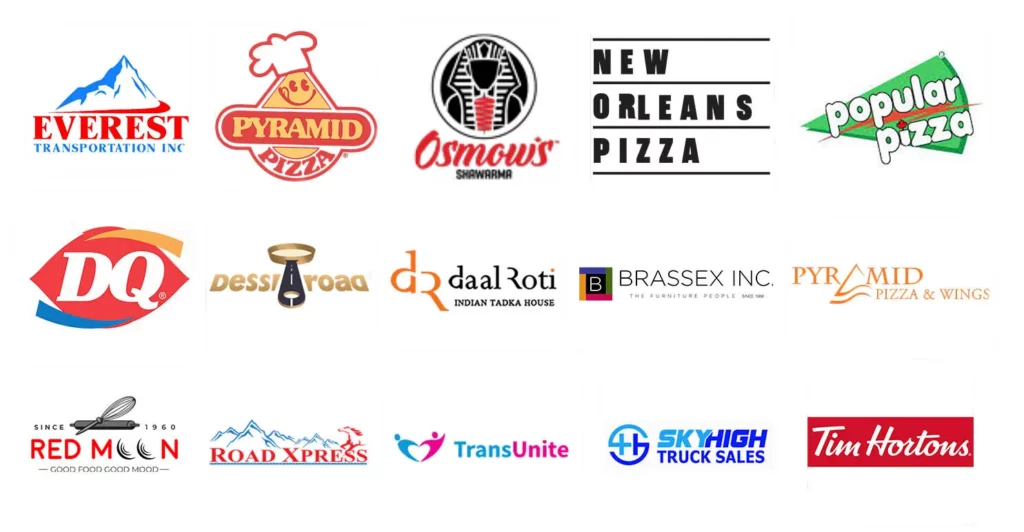 frequently
asked

questions
How long does it take to install security cameras?
The installation time for your security camera system varies based on the number of cameras ordered and the size of your building. For a single-story building with a typical four-camera system, the installation usually takes around 4-6 hours. This estimate applies similarly to a standard office installation. However, the installation time varies accordingly for larger buildings or if you have more cameras to install.
How much does a security camera installation cost?
The estimated cost of security camera installation is between CA $500 to CA $1500 However, the cost of a security camera system installation would be subject to variation based on the specific requirements of the individual.
How much area does a CCTV camera cover?
 CCTV cameras surpass the limitations of standard CCTV lenses by offering the capability to cover distances of approx 35-40 ft, owing to their compatibility with. specialized lenses
Where to install CCTV cameras at home?
 Instead of fixating on a specific quantity of security cameras for installation, it is more effective to prioritize the locations within and around your home that offer the broadest surveillance coverage. Since every home has its unique layout, identifying areas with high foot traffic that are more susceptible to break-ins is crucial. Therefore, it is advisable to position cameras strategically to encompass as many of these vulnerable spots as feasible.
Which security camera system is best for the home?
Nowadays, home security and safety are of great concern. However, using effective home security cameras can help alleviate this issue. A wide range of options is available for the best indoor security cameras in Canada, including those equipped with smart features like two-way audio, HD night vision, and more.
How do you install a security camera without drilling holes?
Here are steps of installing a security camera without drilling holes:
Simply position the hooks beneath the gap in the siding to install the security camera, ensuring they are securely in place.

Align the camera's mount with the sliding hooks and fasten it using screws (which won't penetrate the wall).

Align the security camera with the mount and twist it firmly into position.
Where is the best place to put outdoor security cameras?
Consider installing exterior cameras positioned above or close to your home's entry doors and off-street windows. Due to relative privacy, windows not directly facing a street can be more vulnerable to break-ins. Therefore, you may opt to mount exterior cameras above such windows or utilize interior cameras directed toward those specific windows.

Fill out the form to receive immediate assistance from our experts.